Read More About CBD Drops - Tinctures
CBD Hemp Oil Drops & Tinctures for People and Pets!
One of the quickest, easiest ways to get your daily CBD Oil is in these great CBD Drops! Simply squirt a few drops into your mouth and you are good to go!
Many people prefer CBD drops and CBD tinctures as they are one of the easiest ways to take Hemp CBD Oil. These products are also some of the easiest ways to measure your serving. Generally, all bottles have a "Serving Size" on them which equate to drops. Once you find this info on the package, you can determine how many milligrams of CBD are in each drop.
Generally speaking, 1 ml will equate to 20 drops. Each dropper might be slightly different, so do validate and verify your particular dropper if there are not any milliliter markings along the side.
Once you've determined how many milligrams of CBD you need, you can determine how many drops you need of any given brand/product. We normally recommend that you take the recommended "SERVING SIZE" on the label of the bottle for a beginning indication as to how much you should take. These "food supplement" labels are required by the FDA and really make some sense as they do also apply to CBD Drops.
About CBD Tinctures
What Is a CBD Tincture?
The products and brands we represent begin with organically grown industrial hemp plants. Through various extraction methodologies and processes, they harvest their plants and then create their preferred type of extract. Some will use CO2. Others will use ethanol. Ice water extraction is growing in popularity, as well. We also feature some brands that utilize spagyric as well as ionization methods.
That extract is then put into a form of base liquid. The majority of drops on the market will utilize a type of coconut oil called MCT oil. Some other types include hemp seed oil, apricot kernel oil, and vegetable glycerin. There are many more base oils that can be used, as well as alcohols like ethanol.
How To Use CBD Drops
CBD Oil Drops and Tinctures can be taken straight, or with food, and are normally put and held under the tongue for approximately 60 to 90 seconds, and then swallowed. This is what is meant when an oral tincture is mentioned.
They can be put into most any beverage or smoothie, as well. Natural or Unflavored Drops can taste somewhat like a hemp plant, so be prepared.
One of the best aspects of CBD Hemp Oil Drops is that they are easy to work with in determining exactly how much CBD you need to achieve the desired effects. For instance, the recommended serving sizes on each product is a  great starting point for how much CBD oil someone might want to take.
By determining the drops' concentration by looking at the serving size on the bottle, you can determine how many drops to take to obtain the necessary milligrams of CBD. It is recommended that you take this amount for 2-3 days consistently. Then, either increase or decrease the amount of CBD milligrams by increasing or decreasing the number of drops, as desired.
Types Of CBD Drops
There are three main types of extracts used in hemp CBD tinctures. Those types of oils will be touched upon right now.
The first and most popular type is a full spectrum hemp extract. What that means is that the entirety of the naturally occurring cannabiniods, like CBD, CBG, CBN, CBC, THC, etc, along with beneficial plant compounds like fatty acids, phytosterols, and flavonoids will be found in that product. The amounts and types of additional cannabinoids may vary between brands, as well as between batches, as there are many variables that go into growing organic hemp. A full spectrum CBD tincture will contain those minor cannabinoids and other plant compounds found in the original extract.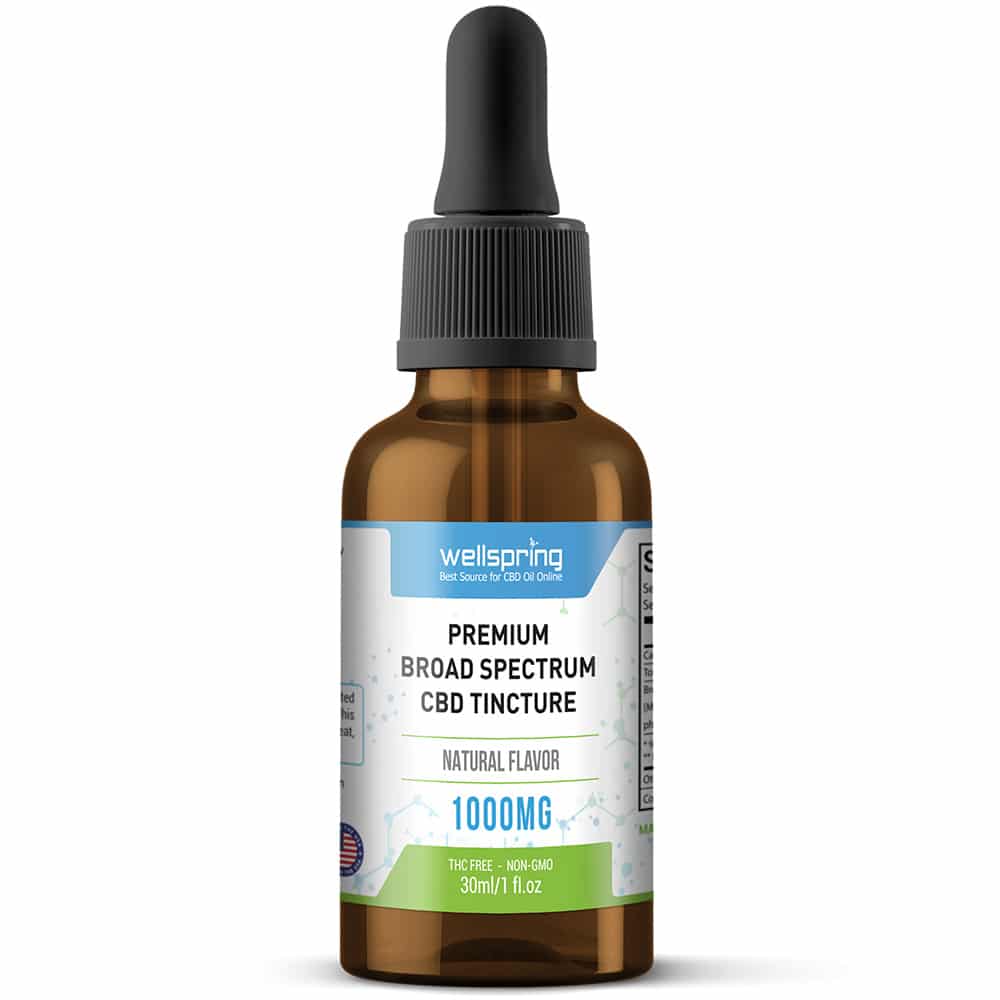 The next step on that process is called a broad spectrum hemp extract. A broad spectrum tincture uses a full spectrum hemp oil that has undergone what is called THC remediation, or the removal of THC during processing. This means that you will be able to still capitalize on the entourage effect without consuming THC. For some this THC free oil tincture is preferred due to their unique situation or a preference they have.
Thirdly, there are quality products made from CBD isolate. These CBD oil tinctures will contain only pure CBD along with their base oil and any additional ingredients used. Isolate based CBD drops will not contain a range of cannabinoids like the other two will, and for some this an ideal product for their individual needs. A cannabinoid by itself is still a beneficial cannabinoid, and many will find relief utilizing them.
Newsletter Sign Up
Our periodic emails are sure to please! They include new product alerts, discount codes, industry news, and more.
First time ordering with us? Included in your first email is a 15% discount code. After your first order, you will receive a 10% lifetime coupon and a huge thank you from us!