Free Priority Shipping On Orders $75+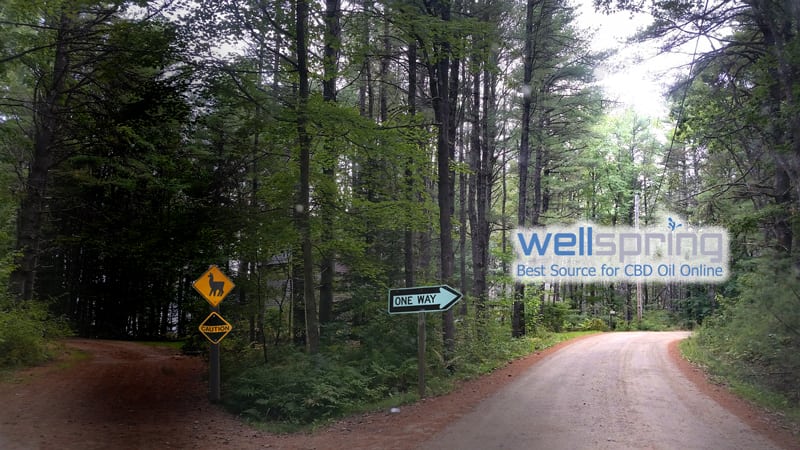 How to Choose the Best CBD Oil
If you have decided to try out CBD oil for your condition or symptoms, then it's important you choose the best product. Unfortunately, in today's unregulated market that can be challenging. Here's a guide on how to choose the best CBD oil.
Have you been waiting to try CBD oil?
CBD oil has many remarkable benefits. However, since it's a new product and not very well regulated yet, you might be hesitant to try it for yourself. After all, you don't want to spend your money on a product that doesn't really work.
What you need is a guide to finding the best CBD oil. Just like with any product, not all CBD oil is created equal. And just like with any product, some CBD oil manufacturers make false claims about the quality of their products.
But there are many great CBD companies making high-quality products out there. The key is knowing how to find them, should you choose not to order with us. In this guide, we'll give you what you need to find the best CBD oil on the market.
Keep reading to learn more!
What Is CBD Oil?
The cannabis industry has changed quickly ever since the health benefits of CBD were discovered and publicized.
Medical and recreational cannabis is now more popular than ever before – and more legal than it's been in a long time. However, even in places where medical marijuana isn't legalized, CBD is available through sites like ours. This amazing cannabis compound can't get you high, but it does come with many remarkable medical benefits.
CBD stands for cannabidiol. It's become a hot topic in both the medical and marijuana communities lately, as new research has unveiled all the things it can do for your health.
Unlike THC, which is the cannabinoid that gets you high, CBD has no psychoactive properties. However, it can do a lot of other things. This versatile marijuana derivative is now highly in demand, which has led many people to jump on the CBD bandwagon.
CBD Regulations
This supplement is popular, and because it's so new, it's also relatively unregulated. This has created a system in which people can start CBD businesses to make money, without actually putting in the work to make a quality product. Consumers have to choose in an increasingly saturated market and make their own decisions regarding what's best.
Informing yourself as a customer is very important. There are some great CBD companies out there, and we feature some of the best around, as well as consistently searching for other quality products. Unfortunately, there are also a lot of manufacturers who are only in it for the money.
As a buyer, you have to choose from an ever-growing number of CBD companies, while knowing that a lot of the products are untested or impure. This makes figuring out which products to buy a challenge. However, with the right knowledge, you can make good decisions and reap the benefits of CBD.
How CBD Works
CBD can be derived from either the cannabis plant or the related hemp plant. It comes in many different forms, and you can get different benefits depending on what form you take it in.
For example, a topically-applied cream can help reduce localized pain, while a CBD capsule taken orally can give relief to people suffering from worry. Although you won't feel "high," you will feel a number of other benefits if you use a high-quality CBD product.
If your body's natural endocannabinoid system isn't working right, CBD helps step in to fill the gaps. It's so effective because it uses the body's natural mechanism, the endocannabinoid system, to regulate pain and other issues.
CBD keeps your endocannabinoid receptors working properly, so the body's central regulatory systems stay on track. That's why it has so many different benefits – it can affect your memory, pain levels, mood, pain, and more.
Why CBD Purity Matters
Is it dangerous to take an impure CBD product, or just a waste of money?
If you want the results the CBD offers, quality is definitely important. A low-quality product may still have some benefits. However, it is ideal to find the best quality CBD products for a great price.
However, low-quality CBD can also be dangerous, as well as ineffectual. If the brand isn't reputable, they might mix toxins and harmful ingredients with their products. Since there aren't guidelines or regulations governing these manufacturers, they often put false or misleading labels on their products.
Sometimes, the cheaper CBD products on the market are made using extraction methods that involve solvents, such as butane or propane, and have not been properly purged of those residual solvents. Impure CBD items can also contain other toxins, like heavy metals, pesticides, and other dangerous by-products of the extraction process on contaminated source material.
FDA tests have found that CBD products often don't contain what the label says. In fact, some items didn't even contain CBD at all. Others had a great deal of THC, in addition to the CBD that was advertised. Selecting a clean and pure product is of the utmost importance.
How to Choose the Best CBD Oil
When shopping for CBD oil and other products, how can you know that you're getting the best?
A good indicator of quality is that the CBD oil is formulated by a pharmacist and follows guidelines.
Since there aren't many regulations, companies need to set their own guidelines and standards to follow. Reliable companies will make their guidelines transparent, so you'll know how they evaluable the quality of their own products.
You should be able to find out how a company sources their base material, and the method they use for extraction. Natural CO2-based extraction methods can be safer than solvent-based extraction. Although the products might cost more, they'll be well worth it.
Ethanolic and other solvent based extraction methods, when distilled and/or purged properly, have the ability to create a hemp extract that retains more of it's natural essence than a CO2 extraction.
Reliable companies may also use a third-party testing source to prove that their products are the best. After all, any company can claim to test its own products. But a reputable third company helps ensure that the CBD company really does care about what they're selling. We are beginning to work on collecting test results for the products we carry for display on their respective product pages. We will also supply Certificates of Analysis upon request.
Looking for High-Quality CBD Oil?
Finding the best CBD oil can be done. It takes some due diligence.
Don't be fooled by companies that don't do what they claim to. Look for a business that self-regulates by testing its products, sourcing great material, and using safe, modern extraction methods.
Wellspring's products meet all these benchmarks. Start shopping today – check out our selection here.