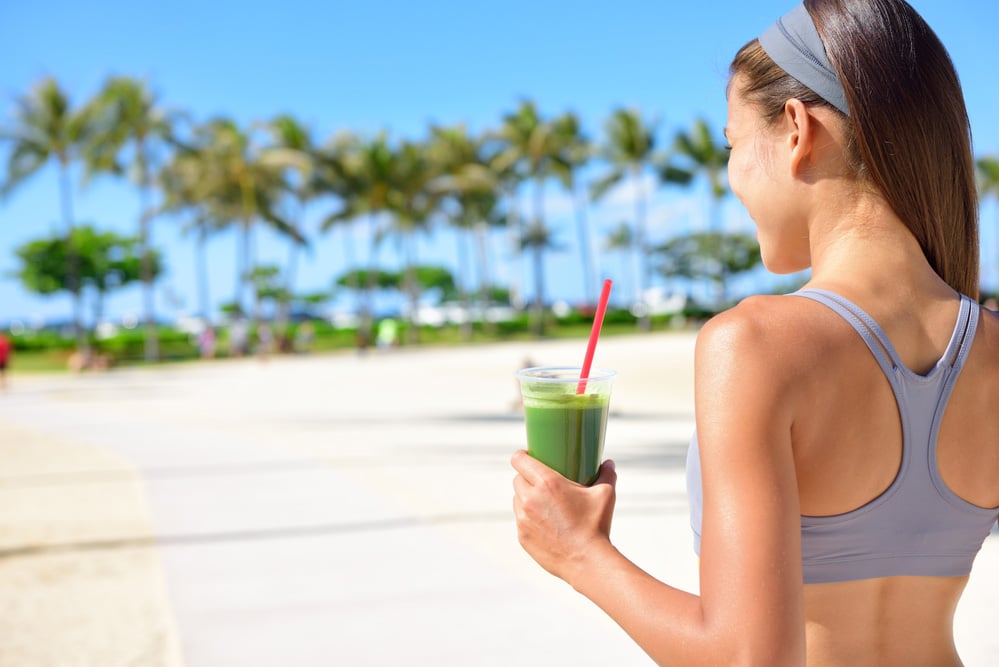 What To Know About Infusing Beverages With CBD Isolate
Cannabis and hemp-based products are updating their mischaracterization of a 'stoner' cliche for a healthful staple ingredient in food, beauty, and even beverage companies.
The world of health and wellness has been swearing off chemical-laden products as conscious buyers fully embrace going green is healthier for you and the environment in various ways. Natural, plant-based supplements skyrocketed to popularity in various industries and cannabidiol (CBD) is at the center of attention.
Thanks to the widespread legalization of alternatives to over the counter medications, like CBD and CBG, cannabis and hemp-based products are updating their mischaracterization of a 'stoner' cliche for a healthful staple ingredient in food, beauty, and even beverage companies.
What are CBD-infused Drinks?
Cannabidiol is not exactly a new discovery. Its wealth of healing properties dates back thousands of years as ancient generations used it as a remedy. It's a natural chemical compound found in cannabis and hemp plants, but unlike THC, it has no psychoactive properties.
That means drinks fortified with CBD isolate won't get you high, but it has properties that help your body manage its pain response and ease anxieties. This is because of its naturally-occurring cannabinoids that mimic the body's endocannabinoid system, which is responsible for regulating pain, mood, and appetite.
To that end, CBD is well known for being in the form of drops, capsules, and creams. Now it's making waves as the next big thing in health-giving beverages like sparkling water, coffee, kombucha, and fermented tea using isolated CBD powder.
What are the Benefits of Using CBD Isolate Powder?
Benefit #1: CBD Drinks Provide Antioxidant Properties
CBD has potent antioxidant properties that offer unique benefits to your body. This includes shielding your immune system from free radicals, harmful ultraviolet rays from the sun, and pollution from the environment.
Constant exposure to these unstable molecules are the culprits behind diseases and poor complexion, but CBD seems to offer a green solution. With its ability to eliminate free radicals, you can expect to lead a healthier lifestyle for years to come.
Benefit #2: CBD Drinks Relax the Body and Mind
CBD is also well-known for its health boosting abilities, which is a life-changing component that can manage varying degrees of discomfort. In addition to easing aches on your body, it also alleviates irritation, dryness, and encompasses your being in relaxation in just one drink.
Meanwhile, the relaxing properties serve to ease any mental constraints that are compromising your mood. In essence, it serves as a more effective and potent relaxant than popular pick-me-up drinks like tea, smoothies, or coffee on their own.
CBD Products in Beverages
With its therapeutic ingredients, brands are putting CBD formulations in various drinks like coffee, tea, cocktails, wine, beer, smoothie, water, and more. The best part is that individuals can easily mix the precious powder by adding enough of it to your choice of drinks.
One thing to keep in mind, is that CBD is not soluble in water, and adding a fat source like MCT oil, olive oil, apricot kernel oil, vegetable glycerin, or another fatty substance will help in the dispersal not only within your CBD drink, but also within your body. Cannabinoids are fat soluble, just like vitamins A, D, E, and K.
If you are looking for CBD Isolate, Wellspring CBD is your best option. Get in touch with us today to see how we can help you.