Free Priority Shipping On Orders $75+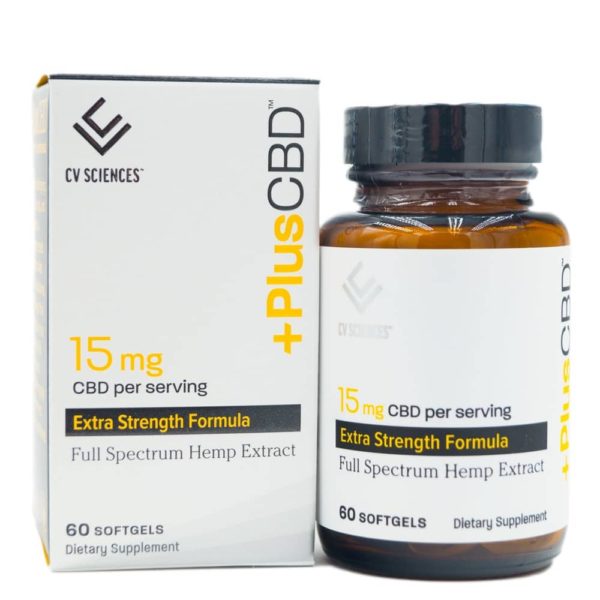 PlusCBD™ Hemp Oil Gold Gel Caps
$69.95 – $84.95 — or from $59.46 – $72.21 / month
Experience the transformative power of nature with PlusCBD™ Hemp Oil Gold Gel Caps. Crafted from non-GMO hemp, these capsules are your golden ticket to wellness.
Each gel cap delivers a consistent dose of 15mg of full-spectrum CBD, rich in cannabinoids, terpenes, and flavonoids for the full entourage effect.
Enhanced with extra virgin olive oil for smooth delivery, they're your daily dose of nature's best. Embrace the journey to well-being with PlusCBD™ Hemp Oil Gold Gel Caps. Your wellness, our mission.
PlusCBD™ Hemp Oil Gold Gel Caps: Unleash the Power of Nature
Are you ready to unleash the power of nature and experience the incredible benefits of CBD? Look no further than PlusCBD™ Hemp Oil Gold Gel Caps. These innovative gel caps offer a convenient and efficient way to incorporate the natural goodness of CBD into your daily wellness routine.
Crafted with care, PlusCBD™ Hemp Oil Gold Gel Caps are made from fully traceable, non-GMO hemp plants that are expertly cultivated to ensure exceptional quality. The hemp oil used in these gel caps is rich in cannabinoids, including CBD, which is known for its potential therapeutic properties.
Each gel cap is carefully formulated to provide a consistent and reliable dose of CBD, making it easy to track and monitor your daily intake. With 15mg of CBD per capsule, you can confidently customize your dosage according to your individual needs.
Made using a clean and gentle extraction method, PlusCBD™ Hemp Oil Gold Gel Caps preserve the natural compounds found in hemp, including terpenes, flavonoids, and fatty acids. This full-spectrum blend allows for the synergistic benefits of these plant compounds, known as the entourage effect, to enhance the overall effectiveness of the CBD.
The gold gel caps also feature a proprietary blend of extra virgin olive oil, providing a smooth and convenient delivery method for the CBD. These gel caps are easy to swallow, making them suitable for beginners and experienced users alike.
With PlusCBD™ Hemp Oil Gold Gel Caps, you can confidently harness the power of nature to support your overall well-being. Incorporate them into your daily routine and experience the potential benefits of CBD firsthand. Embrace the power of nature and take control of your wellness journey with PlusCBD™ Hemp Oil Gold Gel Caps today.
CBD Rich Hemp Oil in Vegan Capsules
All-Natural Hemp Based Cannabidiol is a Whole Food Source of Nutrition
All-Natural, Non-GMO hemp extracted CBD; No Synthetic Chemicals used in the Growing of the Hemp
Gentle on the stomach and digestive tract; can be taken when stomach is empty or full.
No Preservatives
Made in the U.S.A
For years, many people have trusted PlusCBD Hemp Oil Products. Cannabidiol (CBD) is a compound derived from Hemp and is NON-PSYCHOACTIVE. Never any artificial colors, preservatives or ingredients of any sort.
CBD Oil Softgels are absorbed into the human body at a faster rate than capsules. Made using full spectrum hemp extracts, their CBD softgels feature all-natural ingredients with an extra virgin olive oil and use a vegetarian softgel casing.
We take pride in the quality, safety, and consistency of our products, and are involved in every step of the manufacturing process, from Seed to Shelf™. PlusCBD™ Oil softgels are tested multiple times throughout the process to ensure quality, and are formulated with the first ever self-affirmed Generally Recognized as Safe hemp extract.
Ingredients
Extra Virgin Olive Oil, CBD rich hemp oil, vegetarian softgel capsules, silica
Directions
Take one capsule, once or twice daily, or as needed
Test Results
PlusCBD Hemp Oil Gold Gel Caps
Additional information
Non Extract
| | |
| --- | --- |
| Base | |
| Brand | |
| Flavor | |
| Manufacturer | |
| MG | |
| Origin | |
| Primary Cannabinoid | CBD |
| Quantity | |
| Secondary Cannabinoid | |
Extract
| | |
| --- | --- |
| Extract Type | |
| Extraction Method | CO2 |
Dimensions
| | |
| --- | --- |
| Weight | 5 oz |
| Dimensions | 1.5 × 1.5 × 3 in |
6 reviews for
PlusCBD™ Hemp Oil Gold Gel Caps
---
06 Customer(s) recommended this item
Reviewed by 05 customer(s)
Have used it a while, I have fibromyalgia and it really helps my inflammation and also is nice to help me sleep at night

Fine product. Helped with many ailments. Was shipped quickly.

I use plus cbd oil gold 15mg for chronic pain. It works exceptionally well for me and I thoroughly recommend it.

This is a very effective product and best price around. My suggestion is to make the capsule variation with different colors. all products are the same color and hard to remember which is which if you use different doses which I do.

I have had very good success with these-best price too.

IT works good as long as I take a gel cap in the am and again
in the pm.The order is shipped fast.