OUT OF STOCK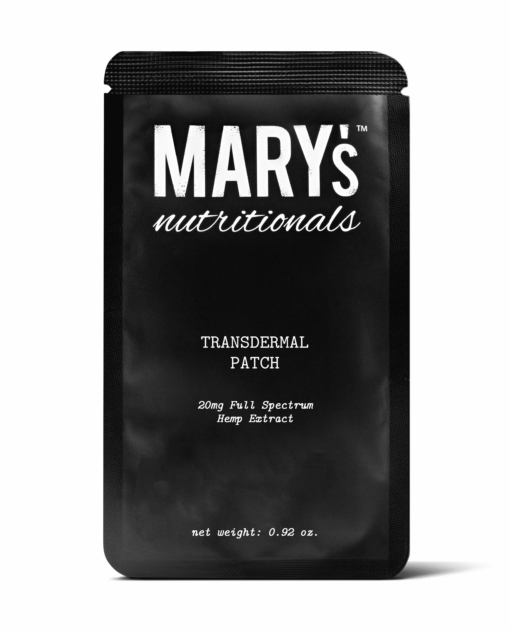 Mary's Nutritionals™ Elite CBD Patches
$14.95 – $69.95 — or from $12.71 – $59.46 / month
Our award-winning transdermal patch, now with 20mg CBD, is a discreet and convenient solution for comprehensive relief and wellness. Our patented technology offers a long-lasting, optimum-dose formula of full-spectrum hemp extract with naturally occurring CBD and eucalyptus to allow for easy titration throughout the day. When applied to venous areas of the body, the patch helps take the edge off at the end of the day–or kicks off your morning with a calming, plant-based blend.
Description
Mary's Nutritionals Elite CBD Patches
This is for a pack of 2 or more CBD Patches and with FREE SHIPPING!
Mary's Nutritionals is definitely a leader in developing CBD Hemp Oil products. And, their Elite CBD line of products is definitely being recognized all across the nation. Their unique CBD Patches each have 10mg of CBD infused into them. They slowly release the CBD into your skin over an 8-12 hour time frame. The patches are latex free. Also, they are made with pharmaceutical grade adhesive and a foam backer that is hypoallergenic.
Order your CBD Patches today and find out why so many prefer to put the CBD onto their skin, rather than into their body for a faster and longer lasting effect.
Ingredients
Silicone Polymer, Oleic Acid, Lecithin, Isopropyl Myristate, Elite Hemp Extract, Eucalyptol, Polysorbate, Limonene, Beta-Pinene, Beta-Caryophyllene
Directions
The patch is most effective when applied to a veinous part of the body, like the top of the foot or inner wrist. Cleanse and dry skin prior to application. Remove plastic liner and press patch firmly onto skin. Effects last up to 12 hours. Patch should be worn continuously.
How To Use A Transdermal CBD Patch

Test Results
Mary's Nutritionals Elite CBD Patches
Additional information
Non Extract
| | |
| --- | --- |
| Base | |
| Brand | |
| Manufacturer | |
| MG | |
| Origin | |
| Primary Cannabinoid | CBD |
| Quantity | |
| Secondary Cannabinoid | |
Extract
| | |
| --- | --- |
| Extract Type | |
| Extraction Method | CO2 |
Dimensions
| | |
| --- | --- |
| Weight | N/A |
| Dimensions | N/A |
There are no reviews yet.