Free Priority Shipping On Orders $75+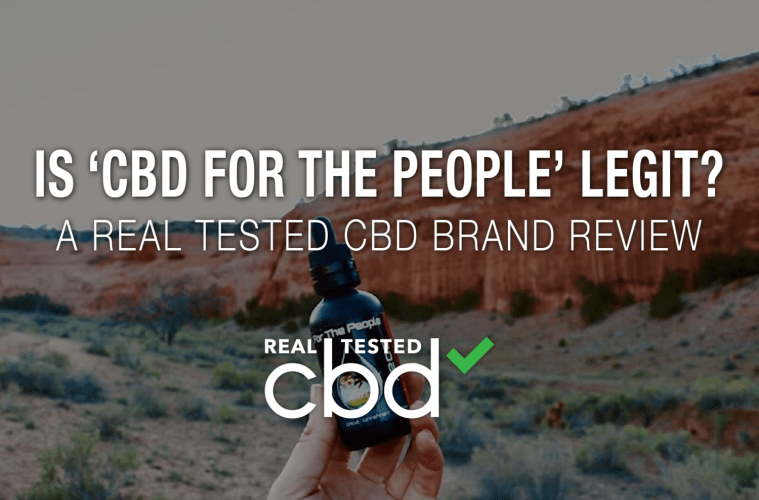 Is CBD For The People Legit? A Real Tested CBD Brand Spotlight
One of the brands I really like carrying is CBD For The People. When the review of the products came from LA Weekly, I was naturally interested in finding out what they said.
Long story short, the folks at Real Tested look for a lot of the things that I do when I am vetting brands to carry. And they came to the same conclusions I did when looking at CBD FTP.
Lots of trace cannabinoids. Effective products. Good price points. And consistency. I have a good number of folks who enjoy their lifetime 10% discount on CBD FTP products.
Highly recommend you take a look at their lineup, especially their wax cartridges.
Real Tested CBD has a loyal fan base that visits our website to get regular updates on the most popular as well as emerging CBD brands and products. We aim to keep our readers informed about CBD, which is one of the most dynamic industries in the United States. Most US based CBD manufacturing brands prefer to use all-natural hemp-plant extracts that are homegrown within the United States. At Real Tested CBD, we have reviewed 80 plus CBD brands and their products to provide an insight into what these products are for and what they entail. Today, the brand in the spotlight is "CBD for the People." CBD for the People – Full Review CBD for the People claims to put their customers first always. This CBD brand built its foundations on […]