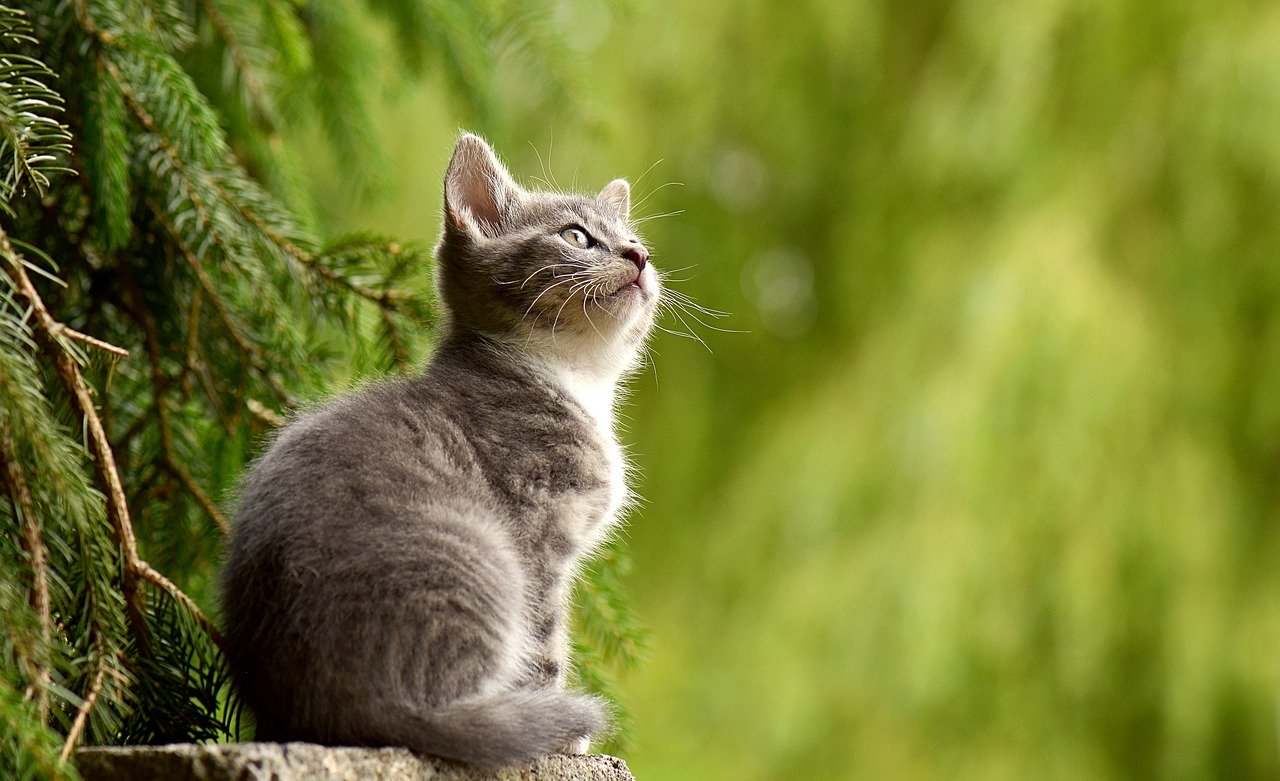 CBD for Cats: 7 Critical Things You Need to Know as a Pet Owner
You've heard about the trend for humans but, CBD for Cats? Read on and find out everything you need to know as a responsible pet owner.
The CBD market is exploding. And there's a reason why it's effective. Nearly half of the people who use CBD stopped taking traditional medicine. But these are humans we're talking about, what about our furry friends?
CBD is as beneficial to animals as it is to humans, including cats. All mammals have an endocannabinoid system that allows cannabinoids to make positive changes to our body.
But is CBD the cure-all-end-all that it's hyped up to be? And are there are differences when giving Fluffy CBD versus medicating yourself.
Are you interested in CBD for cats? Continue reading and know these 8 facts about giving your kitty CBD.
1. Know What CBD Is
By now, we all understand CBD is one of the dozens of cannabinoids in the cannabis plant.
CBD is the non-psychoactive cannabinoid that provides a myriad of health benefits. That's because CBD controls your CB-2 receptors, which are found in many of your major organs and bodily systems.
There's advanced technology to extract CBD isolates. This ensures you don't consume any psychoactive properties such as THC.
While studies are still lacking, there is evidence that CBD shows promise to improve a cat's help. In addition, veterinarians can't write a CBD prescription because marijuana is still a Schedule I drug.
2. How CBD Affects Cats
As mentioned before, CBD antagonizes the CB-2 receptors.
CB-2 receptors are located in the brain, the immune system, digestive system, heart, bones, and even the reproductive organs. While CBD isn't a miracle cure for specific ailments, it can help your cat live a healthier and happier life.
How does CBD affect cats?
The cannabinoids can help relax your cat and even help increase their appetite when they're not eating a lot. While there's not a lot of research on this topic, many cat owners give their cat CBD to help tackle their pain.
3. Should You Give Your Cat CBD?
Even though research is sparse, all cat owners should know CBD is a non-toxic and safe product with very few side effects. You should always talk to your vet before giving your cat CBD. However, CBD is a natural way to relax your kitty.
The biggest risk of CBD products is unreliability. Currently, CBD products aren't under as many standards as other medications. This causes CBD products to be improperly labeled and even contain the psychoactive THC.
Before giving your cat CBD, ensure you purchase the CBD from a reliable source and they make CBD products specifically for cats.
4. Should You Give Your Cat CBD Oil?
If you use CBD oil and noticed an improvement in your well-being, you may be tempted to give your kitty your own CBD.
While there may be similarities in the products, it's best to give your cat CBD products that are made specifically for cats.
Your cat's metabolism is different from your own. There are also dosage differences.
You should avoid giving your cats any CBD products with high THC content. Small amounts of THC can cause an adverse reaction to cats.
Even though a veterinarian can't write a prescription for CBD, they can at least give you good insight and even recommendations.
5. What If Your Cat Has a Specific Condition?
What if your cat has a serious ailment and you want to try a holistic healing approach? You may be looking at CBD because of the promising results you have heard through your media of choice, be that TV, internet, radio, etc.
You have to remember, these results have been documented on humans and not cats. You should always ask your vet before giving your cat CBD and you should never stop giving your cat his or her prescribed medication.
In addition, there's a chance CBD could interfere with your cat's medication.
While CBD may benefit your cat's healing, there's little evidence that shows CBD can cure specific ailments in humans and in cats.
6. How Much CBD Should You Give Your Cat?
Each CBD product has recommended dosage instructions for cats. This is determined by the cat's weight. If the CBD product doesn't include dosage instructions, you should contact the company and ask.
A general rule of thumb is to give your cat this much CBD (keeping in mind the number of milligrams given):
1-15 pounds: one full dropper a day.
Over 15 pounds: 1.5 droppers a day.
The CBD oil extract isn't the only way to administer CBD to your cats.
Many brands are creating CBD treats for cats. This method is promising because your cat will want to eat a yummy treat as opposed to swallowing oil (all cat owners know how cats are finicky eaters).
When giving your cat CBD treats, you should also pay close attention to the dosage instructions. If the manufacturer doesn't provide instructions, contact them and ask.
CBD for Cats: Will You Try Giving CBD to Fluffy?
Many humans are experiencing incredible health and mental benefits of taking CBD.
But what about CBD for cats? While the research is still fuzzy, what we do know is CBD can help make Fluffy happy and healthy.