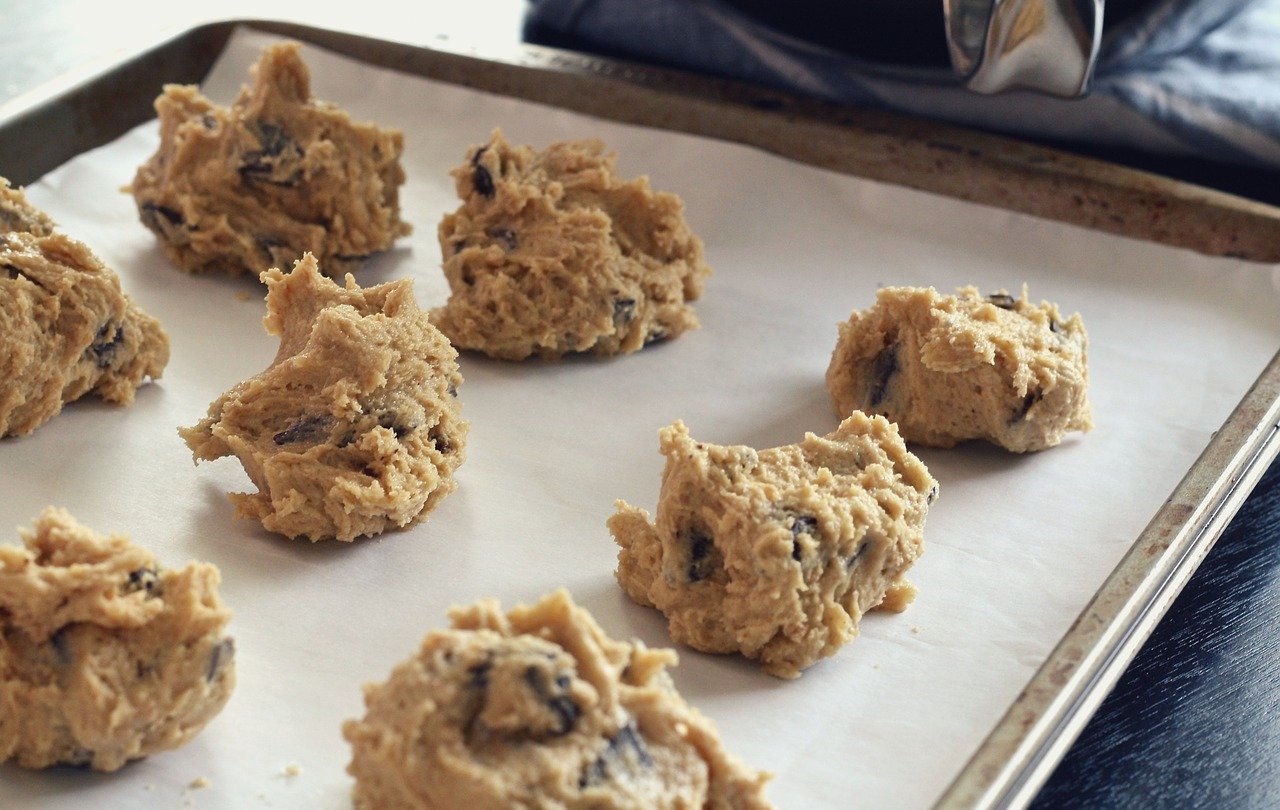 2 CBD-Infused Baking Recipes for Chocolate Lovers – Our Guide
For many people, the mere act of baking can be satisfying enough on its own, but adding CBD into the mix can take the experience to a whole different level.
For many people, the mere act of baking can be satisfying enough on its own, but adding CBD into the mix can take the experience to a whole different level.
In this article, we'll guide you through two of our favorite baking recipes, and how easy it is to incorporate them with your favorite CBD oils. Also, since we know how much you all love chocolate, we decided to focus on recipes that highlight this special ingredient.
Let's get started!
Recipe #1: CBD chocolate chip cookies
Ingredients:
⅔ cup of softened salted butter
⅓ cup of organic white sugar
⅓ cup of organic brown sugar
1 large egg (or 1 flax egg – 1 tbsp milled flax seed, 3 tbsp water, combined and set for 15 minutes)
1 tablespoon (15ml) of CBD oil
2 teaspoons of vanilla extract
⅔ cup of sifted all-purpose flour
½ teaspoon of baking soda
1¼ cups of chocolate chips
Method:
Preheat your oven to 350 degrees Fahrenheit.
Combine the butter, white sugar, and brown sugar in a mixing bowl and mix thoroughly with a heavy whisk for about five minutes until the mixture appears light and airy.
Add the egg, CBD oil, and vanilla extract and continue to mix.
Add the flour and baking soda and continue mixing until everything is well combined. Do not over mix, as this can lead to tough cookies.
Once the mixture is uniform in appearance, add the chocolate chips and mix a final time until they're evenly distributed.
Line a baking sheet with parchment paper and scoop small amounts of the cookie dough onto the sheet, while leaving about two inches of space between each cookie.
Bake the cookies in the oven for about ten minutes or until the sides of each cookie becomes brown.
Remove the cookies from the oven and let them cool completely before serving or storing.
Recipe #2: Cookies & Cream Cheesecake CBD Bites
Despite their namesake, these sweet little CBD snacks are actually vegan and gluten-free. Of course, if you aren't a vegan, you can swap out ingredients like almond butter for the regular butter you already have in your fridge. If you like Cookies and Cream, you are sure to love these delicious C&C cheesecake bites. Simply eat one or two per day to get a healthy, and tasty, serving of CBD. Serves: 14 You will need:
½ cup almond flour
4 tablespoons cacao powder
1 teaspoon (gluten-free) baking powder
1 flax egg (1 tablespoon of flax mixed with 3 tablespoons water)
1 tablespoon coconut oil
5 drops vanilla extract
½ cup almond butter
1 cup cream cheese (vegan of course!)
CBD oil
Instructions
Preheat the oven to 300˚F.
Place the almond flour, cacao powder, baking powder and a pinch of salt into a mixing bowl, and combine well. Mix in the flax egg and coconut oil.
Place this dough on a sheet of baking paper and scoop the mixture out of the bowl onto the paper, well spread-out. Press the dough into cookie shapes, about 1-2 inches wide.
Transfer this to a baking tray and place in the oven; bake for 12-15 minutes until crispy. Then allow the cookie to cool – it should crisp up at it cools down.
When the cookies are crispy, crumble them up into cookie crumbs in a bowl, and set this aside.
Add the almond butter, cream cheese, and CBD oil to a mixing bowl and mix well.
Fold in half of the crumbled cookies.
Take a spoon – or an ice cream scoop is better – and scoop out the mixture one ball at a time. Drop the ball into the rest of the crumbled cookie mixture, and role to make sure the cheese is covered.
Set the completed balls on another tray, and once you have them all, chill them in the freezer or fridge.
Enjoy!
We hope you do give these recipes a try. We promise they're absolutely delicious, and they'll surely satisfy your sweet tooth and chocolate cravings!