Free Priority Shipping On Orders $75+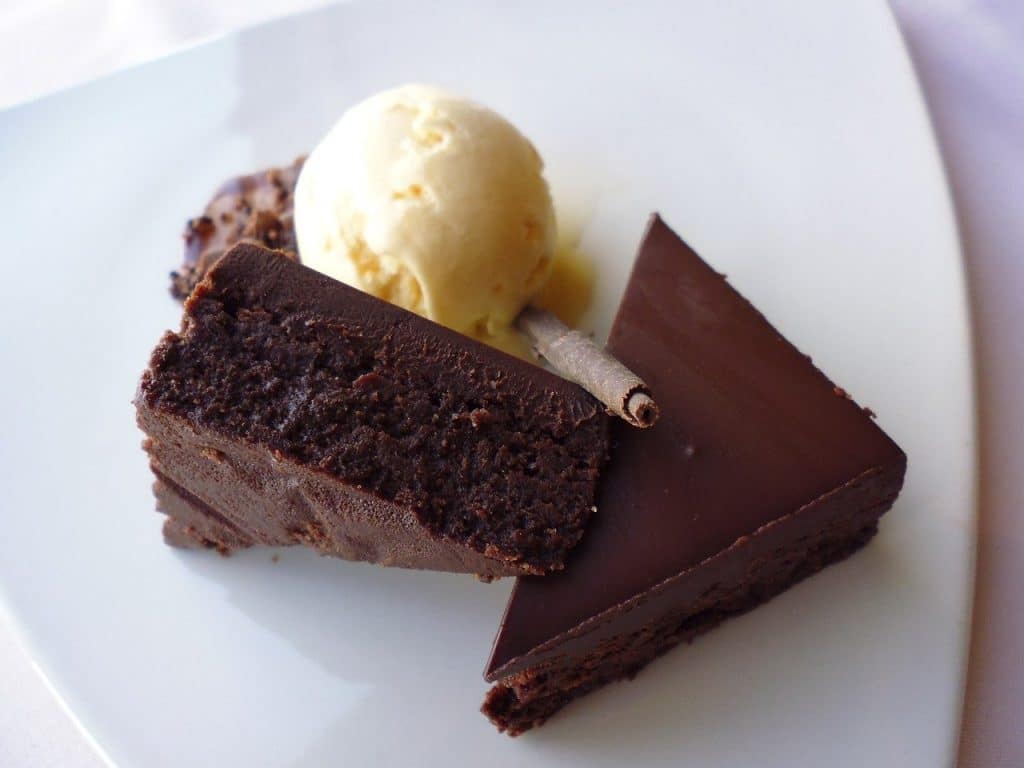 A Simple Guide On How You Can Make CBD Brownies
If you're dreaming about CBD brownies to munch on, you'd be right in there with the rest of us! Who doesn't love brownies?
There are many ways you can take CBD, from vaping to taking it as a pill. However, perhaps the more exciting and enjoyable way to consume it is by trying CBD edibles. As you can tell from the name, CBD edibles are meant for eating!
CBD Brownies
If you're dreaming about CBD brownies to munch on, you'd be right in there with the rest of us! Who doesn't love brownies? While we might not sell CBD brownies currently, you can certainly make them, along with plenty of other CBD recipes.
Here is a simple guide on how you can make CBD brownies:
What You Need
Just like cooking any other food items, you'll need to gather the right ingredients to make a delicious dish. That said, here are the items you'll need to get started:
• CBD Extract (Oil or Isolate form)
• Square pan – 9″ x 9″
• Cooking spray to spray pan, or olive oil
• Preheat oven to 350°F

Once you have the pan for baking, spray the cooking spray (or brush olive oil) to apply on the pan.
Here are the ingredients you'll need. Ideally, they will be organic, or as close to it as possible.
• 1/2 Cup Chocolate Chips
• 3/4 Cup Cocoa Powder (Unsweetened)
• 1 Cup All-Purpose Flour
• 1/2 Cup Dark Brown Sugar
• 1/2 Cup White Sugar
• 3/4 Tsp Salt
• 2 Tsp Vanilla Extract
• 3 Medium to Large Eggs
• 3/4 Cup Butter, Melted
• 2 Tbsp Olive Oil
• 1 Tbsp CBD Oil • 1/2 Cup Chocolate Chips (optional)
• 1/2 Cup Crushed Walnuts (optional)
Steps to Bake CBD Brownies
Once you have all the tools and ingredients at the ready, it is time to bake.
Step one, start by heating your oven to a temperature of 180° Celsius, or 350° Fahrenheit. While that's warming up, take your cooking pan and grease it lightly with cooking spray. If you do not have cooking spray, you can place some cooking oil in a bowl and use a napkin or any tool to dab the oil on the pan and spread it evenly and lightly.
Step two, grab a large mixing bowl and put together the CBD oil, sugars, vegetable oil, and melted butter. Once they're thoroughly mixed, add the three eggs and vanilla extract. Mix thoroughly before adding cocoa powder, all-purpose flour, as well as salt. Keep mixing until the batter is smooth and silky, and only then should you mix it with the chocolate chips and walnuts, if you choose to have them.
Step three, pour your CBD brownie batter into the pan and gently tap the sides. This is to remove any air bubbles that might have formed. Make sure that the mixture is even throughout the pan.
Step four, place the pan into the oven and wait around 20 to 30 minutes to bake. With a toothpick, poke the center the brownies after 20 minutes to check if it is perfectly baked. If the toothpick comes out wet with brownie batter, the brownies still needs a little more baking. Set the timer for a few more minutes, check again, and repeat if necessary. Once the toothpick comes out dry, your brownies are done!
Step five, enjoy! Wait for the brownies to cool down before slicing and eating them. We like to have a scoop of vanilla ice cream!
Please feel free to substitute any of the ingredients for more healthful options, like using a flour alternative, vegetable based butter, etc.
Wrapping Up
Making CBD brownies isn't only easy, but it is also fun, and the output is delicious! It is, perhaps, one of the best ways to enjoy CBD in the form of a delightful treat. You can have this brownie after every meal, or when you're feeling like you would like one.