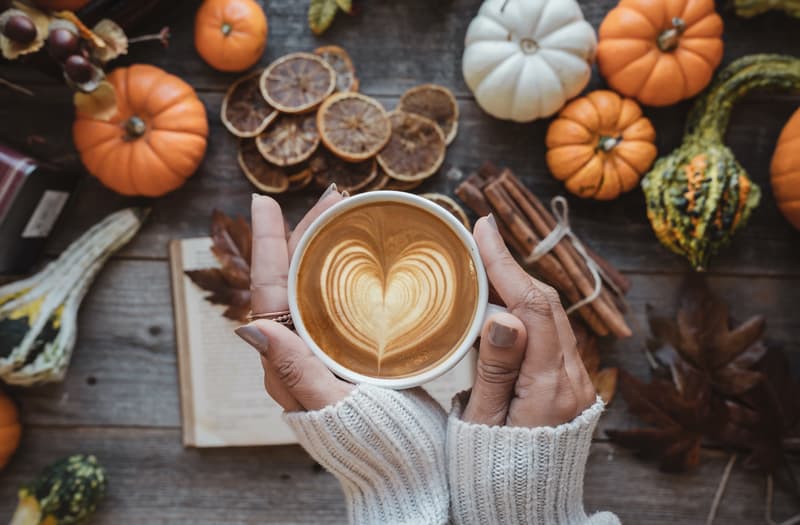 Homemade Pumpkin Spice CBD Latte: A Comforting Cup for Your Health & Wellness
As the leaves begin to fall and the air becomes crisp, there's nothing quite as comforting as a warm cup of pumpkin spice latte. But, what if we could make this autumnal favorite even more beneficial to your health? By incorporating CBD oil drops, you can enjoy the delightful flavors of fall and the health benefits of CBD all at once.
Here's a simple and delicious homemade pumpkin spice CBD latte recipe that is sure to become your new fall favorite.
Ingredients:
– 2 cups of milk (dairy or non-dairy)
– 2 tablespoons of pumpkin puree
– 1-2 tablespoons of sugar (adjust to taste)
– 1 tablespoon of vanilla extract
– 1/2 teaspoon of pumpkin pie spice
– 1/2 cup of strong hot coffee
– Your preferred dose of CBD oil drops (for an even spicier beverage, try these delta-8/delta-9 drops) Natural flavor is ideal, but feel free to experiment.
– Whipped cream (optional)
Instructions:
1. In a saucepan over medium heat, combine milk, pumpkin puree, and sugar. Heat until hot but do not boil. Stir consistently to dissolve the sugar and blend the pumpkin puree.
2. Remove the saucepan from the heat and whisk in the vanilla extract, pumpkin pie spice, and the hot coffee.
3. Divide the mixture between two mugs. Add your preferred dose of CBD oil drops to each mug and stir well to combine. The warmth of the latte will help to incorporate the CBD oil evenly.
4. Top with whipped cream and a sprinkle of pumpkin pie spice, if desired.
5. Sit back, relax, and enjoy your homemade pumpkin spice CBD latte!
This recipe not only tastes great but also takes advantage of the synergistic benefits of combining CBD oil with the spices found in pumpkin spice. The CBD oil may help to reduce unease and improve sleep quality, while the spices, like cinnamon and nutmeg, have antioxidant and anti-inflammatory properties. So, each sip is not just a taste of fall, but also a step towards better health and wellness.
Remember, it's important to consult with a healthcare professional before starting any new dietary supplement regimen, including CBD. Enjoy this delicious and healthful treat as part of your balanced wellness routine.