Free Priority Shipping On Orders $75+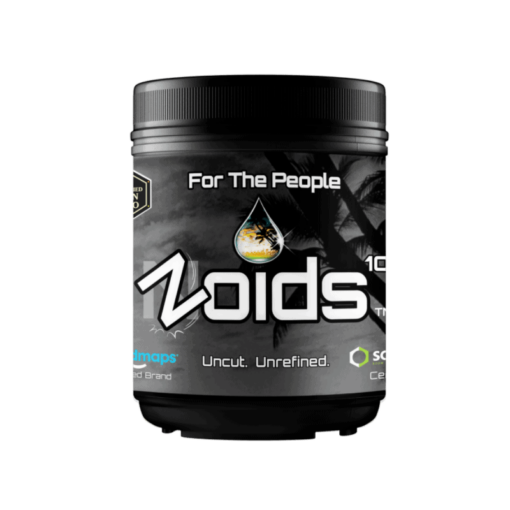 CBD For The People Zoids™ CBD Capsules 4x
$39.95 – $144.95 — or from $33.96 – $123.21 / month
100mg CBD per Gel Cap
4X more potent than Noids
Raw, Unrefined Full-Spectrum CBD
CBD For The People Zoids™
CBD For The People Zoids™ CBD Capsules are a great way to enjoy the benefits of Cannabidiol (CBD).
Full-spectrum CBD is NOT created equal. CBD is DARK when extracted from the hemp plant. This is the RAW, UNREFINED state. It takes a lot of refining to make the oil GOLDEN and PRETTY like most other companies on the market. Cannabinoids, nutrients, and terpenes are LOST at EVERY STAGE of the refining process. Basically, the darker the oil the better!
Let's be honest, it isn't always easy to get the recommended daily amount of CBD from our diet. When we work long hours, there are just not enough hours in the day to eat all of the CBD rich foods we need. But with CBD For The People Zoids™ CBD Capsules, we can now get our daily dose of CBD easily. These capsules make it easy for us to take our daily amount of CBD so that we can live a healthy and balanced lifestyle. Take your health into your own hands and make a better future for yourself and your family today with this new product!
DARK, Unrefined, full-spectrum CBD contains the MOST cannabinoids, the MOST terpenes, and the MOST plant nutrients over any GOLDEN REFINED oil.
We keep it REAL dark, REAL raw and REAL potent. For Real!
UNREFINED = REAL RESULTS!
CBD For The People is a full-spectrum hemp oil supplement. Its effects are as potent and therapeutic as they come. Made with only the finest natural ingredients, its 100% organic, non-GMO & non-psychoactive! These Zoids™ Capsules contain 100mg of full spectrum cannabidiol (CBD).
As always, we continue to offer amazing products that are AFFORDABLE For The People. If you trust our brand and are familiar with our products… hey, we haven't let you down yet… =]
Grab yourself some ZOIDS and keep it RAW, the way nature intended.
Ingredients
100% UNREFINED, non-GMO, decarboxylated, cannabinoid-rich, hemp-legal aerial cannabis extract in a vegetarian softgel capsule. Full spectrum cannabinoid profile, natural terpenoids, omega 3,6,9 essential fatty acids, natural hemp chlorophyll, and other natural phytonutrients.
Directions
Take 1-2 capsules daily. Increase as needed.
Test Results
Additional information
Non Extract
| | |
| --- | --- |
| Base | |
| Brand | |
| Flavor | |
| Manufacturer | |
| MG | |
| Origin | |
| Primary Cannabinoid | CBD |
| Quantity | |
| Secondary Cannabinoid | |
Extract
| | |
| --- | --- |
| Extract Type | |
| Extraction Method | CO2 |
There are no reviews yet.