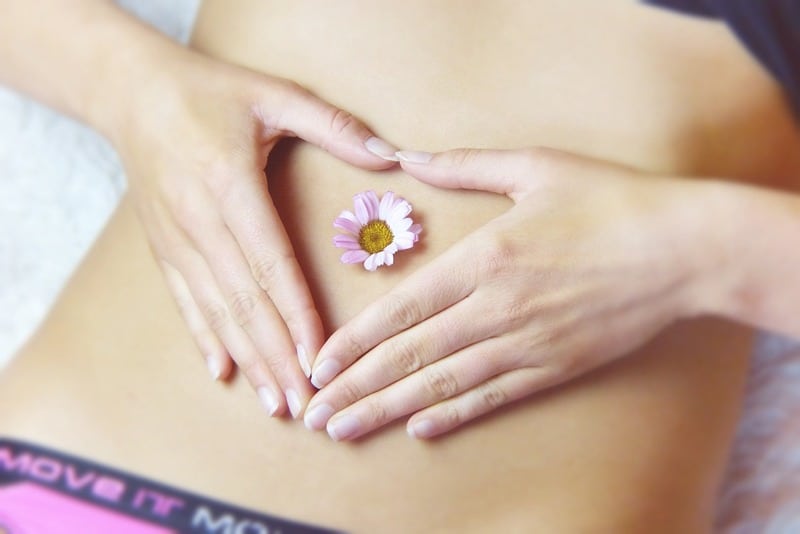 Does Weed Help with Cramps? 7 Ways to Use CBD for a Less Painful Period
These days, it seems like everyone's using cannabis products for a variety of conditions. However, does weed help with cramps? If period pain is something you deal with every month, here are 7 ways CBD might be able to help.
Bloating, exhaustion, irritability, and skin breakouts. Not to mention cramps that feel like mini labor contractions.
PMS got you down?
Those pesky monthly visits can leave women feeling sluggish, sore, and so over it. So, why suffer in silence when you can relieve your cramps the natural way?
CBD is a safe and effective pain relieving method. This explains why 55% of CBD users are women.
Still wondering how does weed help with cramps? Here are 7 ways to use CBD for fighting those monthly pains.
How Does Weed Help with Cramps?
The cannabis plant has countless cannabinoid compounds, with THC and CBD being the most well-known. THC produces that high feeling, while CBD gets attention for its medicinal benefits.
It's a natural remedy that helps your body control pain levels. It does so by halting the production of anandamide.
The chemical anandamide helps determine how the body regulates pain. This makes CBD a go-to for helping with those monthly cramps.
It's fast-acting without making you feel foggy or dazed. CBD works great for women on the go, who can't take time off work when struggling with period pains.
Most Popular Products
CBD can also help with other PMS symptoms, such as worry, inflammatory repsonse, and headaches. Mood swings, skin breakouts, and sleep cycles can also get improved.
1. CBD Capsules
When the red tide hits, many women begin popping pills to ease the pain. Yet, taking too much ibuprofen can create health problems and damage your heart or stomach.
CBD pills provide pain relief without all the scary side effects. Within 30 minutes of taking a pill, your pain will lessen, and your muscles will relax.
The capsules are easy to ingest during any time of the day. CBD pills won't get you high, so you can even take them while at work. CBD pills for pain are also discreet to travel with.
Dosage ranges anywhere from 5mg to 100mg per capsule. Many women start by taking a stronger dose during the first few days of their cycle. Then a lighter dose during the end of their cycle.
2. Cannabis Tea or Tinctures
A warm cup of tea provides soothing relief for an aching abdomen and upset stomach. When you add CBD oil, your cramps will fade away.
Brew a soothing blend, such as Chamomile or Peppermint. Then add a couple drops of concentrated CBD liquid for fast relief.
You can also add a CBD tincture to your favorite cocktail. Add a few drops to a glass of Champagne or mixed drink. This is a great pain relief method for after work or on the weekends.
3. Cannabis Chocolates
Chocolate is already considered a "magical relief" for cramps by many women. When that chocolate craving strikes, reach for a CBD laced bar.
Go for one made with pure cacao and infused with CBD. Compounds in chocolate help to relax muscles and relieve stress. This makes CBD-infused candy bars the best edibles for pain relief.
To satisfy your sweet tooth, you can also go with CBD brownies, cookies, or gummy bears. Looking to feel the benefits of CBD without all the calories? Try CBD gum for fresh breath and reduced cramps.
Dragging during your morning routine? Blend some CBD powder into your breakfast smoothie. An organic banana flavor will leave you full and free of cramps.
You can also make your edibles. But it's important not to heat the CBD over 200 degrees. As this breaks down the cannabinoid properties, making it less effective.
4. Vaginal Suppositories
Consider these like cannabis tampons. They get inserted into the vagina, through an applicator. Pain relief goes straight to where you need it most and is fast-acting.
In less than 20 minutes, you'll experience sudden relief from aches and cramps in the lower abdomen. The effects can even last longer than standard painkillers.
These are best to use at night. So the CBD oil doesn't leak out when standing upright. It also helps to wear a panty liner as things can get messy.
You can use cannabis tampons along with regular tampons. Wait about 15 minutes after inserting the CBD suppository for full effects.
5. CBD Creams
Pain-relieving topicals come as a CBD balm or THC cream. Apply them to your stomach and lower abdomen to target cramps. A salve also works well on the lower back for aches.
When applying, give yourself a gentle massage on your stomach. This will further relieve your discomfort as the cannabinoid works its magic.
You can also add vitamins and minerals to your body balms and lotions. Or a bit of coconut or avocado oil for extra moisturization.
CBD patches can also get applied onto your lower abdomen or back. You'll experience hours of relief, without needing to reapply.
6. Bath Bombs or Salts
A long luxurious bubble bath is a must during any monthly cycle. Add in some CBD bath salts or a bath bomb for added comfort.
A 30-minute soak will have you feeling great for a few hours. This is best to do right before bedtime. It will relieve the pain of menstrual cramps and lessen tension in pelvic muscles.
Warm or hot water will also increase blood flow. Making your muscles relax even further.
These unique weed products come in soothing scents. Some also have other essential oils for added skin care benefits. Add a few drops of Lavender oil to your bath to help with headaches.
7. Vape Pens
Use your favorite CBD vape oil or concentrate in a vape pen. This will allow you to control your pain level throughout the day.
When cramps strike, puff off your pen for another dose of relief. You can also enhance the vape with a delicious flavor, such as strawberry.
Vaping CBD oil will not get you high. So feel free to puff at your discretion, while still being able to function at work and at home.
CBD, a Natural Remedy for Period Pain
So, does weed help with cramps? CBD can battle all your period problems.
It's important to buy from a trusted retailer, that sells quality brands. Not all CBD products get created the same, so do your research.
Learn more about which products will best fit your lifestyle. As well as availability, pricing, and other frequently asked questions.
Recommended CBD Products