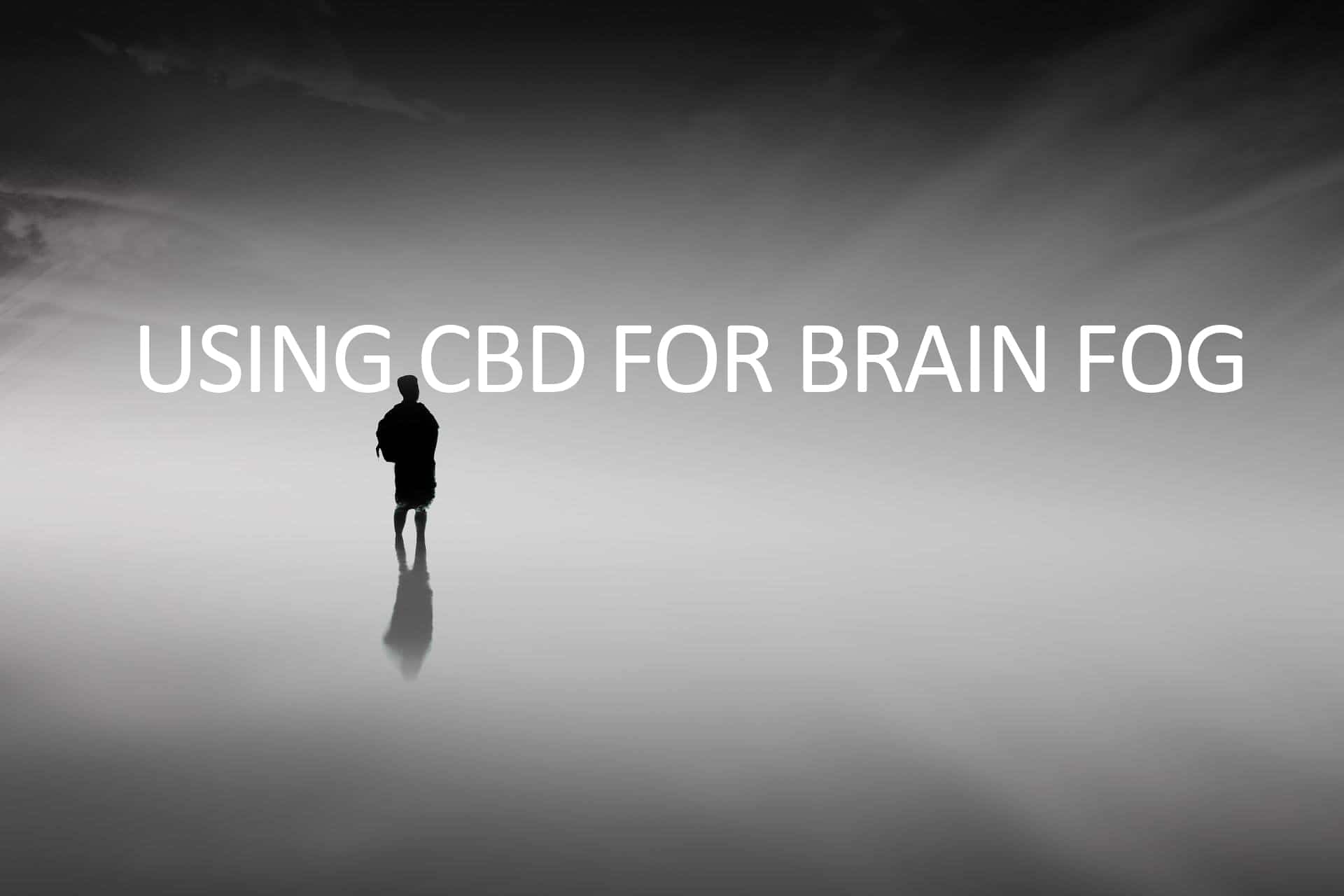 Using CBD for Brain Fog — Recommended Products and Usage
Want the best CBD for brain fog in the U.S. this year? Here's our 2022 guide. Dig in. And also learn about the long-term effects of CBD on the brain.
In this 2022 guide to the best CBD for brain fog in the USA, we take a deep dive into the highest-rated CBD products in the country today for this use case. We also discuss the long-term effects of CBD on the brain. So let's start!
What is Brain Fog?
Brain fog is a feeling where you're unable to think clearly and remember things that happened moments ago or earlier the same day. Others say they define this as sort of a liquor hangover. It's pretty difficult to shake this off. And even though we all wish that we feel alert, focused and clear-headed all day… Sometimes, it's not that simple.
Can CBD Get Rid of Brain Fog?
If you want to get rid of brain fog, CBD might be the best solution. Here in our guide, we deal with this topic and how CBD products can help.
What is the Best CBD for Brain Fog?
Are you unable to concentrate and focus on things? Or do you want to enhance your cognitive abilities further? Then these CBD for brain healing oils will do just that. CBD, found in cannabis and hemp leaves, is an element with excellent therapeutic benefits. It's also known as a successful nootropic due to the positive effects on our bodies nervous system.
… But what is brain fog, exactly? Perhaps you've already heard of brain fog in previous conversations, which has left you wondering if it's slang, an actual medical condition, or a more severe issue. Brain fog refers to the earliest sign of mental fatigue. When you have problems remembering a particular issue or trouble focusing on certain things, if you asked someone who has experienced brain fog what it feels like, they would perhaps say that their thoughts aren't that clear and would be a little fuzzy.
Brain fog is easily recognizable in some instances, especially if you've experienced it before. It'll be a sensation that'll make you feel tired and less appreciative and observant than usual. It's similar to waking up from a deep slumber, and you'll still need a bit of time for your mind to shake away the grogginess. Unfortunately, not even a simple cup of coffee can cure this feeling in some instances.
Brain fog might not be a severe medical condition. But its symptoms can take a toll on your activities for the day, specifically on your ability to think clearly. But brain fog isn't something you can catch like a cold – There is usually a deeper issue in your daily routine that leads to this issue.
CBD has many potential therapeutic effects according to expert research scientists and medical practitioners at Harvard University. But treating this issue must also be managed accordingly to be rid of it right away.
Best CBD Products for Brain Fog in the USA This Year
Thanks to the antioxidative effects and CBD's influence on a person's cannabinoid system. It'll potentially clear up any brain fog, possibly making your memory just as sharp as a razor. There are plenty of products found in the market available for purchase. And the best ones for brain fog in the American cannabis market today are found below.
WELLSPRING BLACK LABEL CBD OIL
This product includes over 100 milligrams of Full Spectrum CBD oil with every serving (1 milliliter). It's also got a very pleasant natural flavor. The cap also comes with a very accurate graduated dropper, which ensures the right serving size for you.
The product has also been tested for safety purity and won't give you that solid high. It's got a 15% discount when you subscribe to it monthly deliveries, and comes with free shipping. WellspringCBD's oil is filled with so two simple, practical and organic ingredients. These are very important if you want a healthier brain and further improve your cognitive functions. The oil's formula is unique and will get absorbed by the body quickly. It is rapidly dissolved into the body and will arrive at your brain receptors and the rest of your body.
The oil contains a full spectrum MCT oil, that is both Non-GMO Project and USDA Organic certified. The CBD is collected using a controlled procedure known as CO2 extraction. This procedure will preserve and maintain the quality of the hemp plants.
Its ingredients are all vegan-friendly and non-GMO. They are also dairy-free and gluten-free. It's got lots of essential nutrients that will enhance your brain's health. As we get older, the brain begins to wear down. This is why we need a daily supply of vitamins, nutrients, and minerals, which will indeed support our brain's health.
Our oils are all tested inside the manufacturing lab by a third party for purity, potency, and cleanliness. We will never utilize artificial flavors, additives, preservatives, and other pollutants. The oil can help you relax your muscles, lessening stress and physical pain relief. Our Black Label CBD oil is a Full Spectrum CBD oil. This means that it's got some extra benefits for the cannabis plant. And it does contain a small amount of THC. The amount of THC is relatively low and won't make you feel high. However, it does act quickly in reducing apprehension and gloom, and improving your mental clarity.
What helps the most with the oil is the natural cannabinoids found in the extract, namely CBD and CBDV (cannabidiol and cannabidivarin, respectively). The full spectrum nature of the MCT oil also provides the brain with the nutrition it needs for maximum productivity. Learn more about these great Black Label CBD Drops here.
ACTIVE BOTANICAL CO ENERGY CBD OIL
Active Botanical Co's CBD oil Energy Formulation is a high-quality oil. It is entirely vegan and is made using all-natural ingredients. ABC might be a fairly new company in the CBD block, but it still offers a broad assortment of effective CBD products. All of its ingredients do support your body's immune system, as well as its cognitive functions.
As we grow older, our brain gets weaker and weaker, and we also tend to develop various brain disorders. One of these just so happens to be brain fog. Active Botanical Co's line of CBD oils includes plenty of essential oils, pure CBD, and MCT oil, which are sure to promote your brain's health.
Unlike Wellspring's CBD oil, this one is made with CBD isolate. With the introduction of special blends of terpenes, it's got a lot of benefits that hemp and cannabis plants can give you, without a touch of THC. When taken sublingually, the oil will immediately dissolve into your bloodstream and work its magic fast. It also lessens fatigue, stress, and consternation. The oil gives off a sense of peace in your body.
ABC's oil has been tested out in a manufacturing lab by a third party. It doesn't have chemical additives, preservatives, pesticides, or artificial flavors. The oil doesn't have any GMO and is dairy-free, gluten-free, and cruelty-free. The hemp from the oil has been acquired from some of Active Botanical's organic farms.
CBDISTILLERY CBD OIL
This has got to be one of the most effective CBD oils today. It is filled with nothing but clean and safe ingredients, all of which are high-quality.
Brain fog is caused by our brains getting older. This product contains some all-natural ingredients which can promote excellent brain health. The oil's ingredients are all gluten-free, non-GMO, and lactose-free. One of its main ingredients is hemp seed oil extract, obtained from organic farms. Read our FAQs about hemp CBD here if you want to know more about this incredible plant.
CBDistillery is one of the leading CBD oil makers on the market today. All of their products are tested in their official lab and afterwards in another third-party lab to double-check the product's safety and purity. It has no artificial flavors, preservatives, and pesticides. The oil doesn't have any toxins, harmful chemicals, or any heavy metal trace.
It easily dissolves into your bloodstream as well after it has been consumed. And once it enters your body, it reaches your brain receptors immediately, enhancing your cognitive functions. The bottle's dropper will measure just the right amount of oil with every dosage.
CBDMD CBD OIL
CBDMD's CBD oil is made with high-quality ingredients and is safe and effective. The oil itself is filled with safe, legal, and clean ingredients. And not only that, but it's also gluten-free, non-GMO, and contains loads of vegan ingredients. The oil is essential for promoting excellent brain health and supporting the immunity system.
This oil has created a protective wall against diseases. It can support cognitive functions, improve your sleeping cycle, and enhance your brain's mental clarity. You can find the oil in so many different flavors. The formula is also unique, as CBDMD's oil works faster than others.
The oil dissolves into the bloodstream and will begin to work straight away. All of CBDMD's products are tested inside labs, so its manufacturers can take notice of the product's packaging, ingredients, and formulation. This product is devoid of heavy metals, chemicals, and other toxins. Their hemp oil is obtained from their very own organic farms.
POPULUM CBD OIL
This CBD oil has garnered many awards since it was first introduced in 2016. It's filled with loads of high-quality ingredients and comes with a one-of-a-kind formula. It's also loaded with several gluten-free and cruelty-free ingredients. This is also a vegan product and is an excellent pick for vegans who want to improve their cognitive health.
The hemp found in the oil is also extracted from some organic farms and goes through the standard process of CO2 extraction. Populum's CBD oil has been carefully manufactured by experts, specifically catering to those who go through brain disorders. The oil has been tested inside a lab and through a third party. Double-checking usually means that the oil is entirely free of additives, toxins, and preservatives.
The oil boosts brain energy and will significantly improve your body's immunity system. Those who suffer from sleeping disorders will also appreciate this oil's benefits, as it can enhance your sleeping cycle. It's also entirely safe for preventing any form of brain fog, gloom, and stress. Populum's CBD oil has loads of antioxidants set to get rid of toxins from your body and make you feel refreshed in a few hours.
What is the Right CBD Dosage for Brain Fog?
CBD dosage tested by scientists in some research studies vary. There isn't any consensus regarding how much an individual should use for specific conditions. But if you plan on trying CBD anytime soon, it's important to remember that there isn't a universally agreed dose for all conditions, including brain fog.
It's also suggested that some individuals could respond differently to several doses of CBD – It all depends on how our bodies are built. The amount of CBD that can fit your needs will vary. And specific dosages used in the research studies vary.
A 2020 review from the Journal of Clinical Medicine Research shows that participants did have improvements in concern after a single dose of CBD, which ranged from 300 to 600 milligrams. These results indicate that CBD could potentially manage and relieve specific acute over-worry symptoms.
The rule of thumb is to follow the dosage instructions on the CBD products you buy, or determine what works best for you. Start with a low dose and gradually increase it until you find the ideal dose for your body.