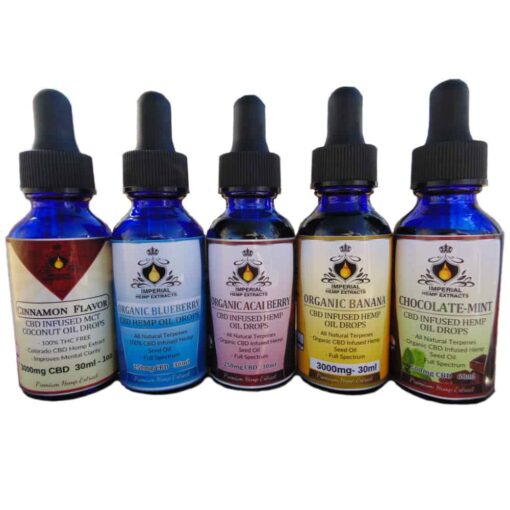 CBD Hemp Indica™ Custom Blend CBD Oil Drops
$29.95 – $99.95
Custom Product Profile – You Decide!
Choose between 250mg – 3000mg per 1 fl oz bottle
Select from tons of natural terpenes/flavors, or go all natural
Pick one of 4 unique base oils to utilize
Enjoy!
Description
CBD Hemp Indica Custom Blend CBD Oil Drops
Have you ever thought to yourself, "I wish I could have this oil with this many milligrams of CBD"?
Or, "Why don't these awesome CBD drops come in cherry flavor?!?!?!"
Wonder no longer! Introducing the fully customizable CBD drops from Hemp Indica. Fully bespoke and made to order.
As one of our longest relationships in the hemp industry, Hemp Indica continues to bring to the table amazing and effective products that you are sure to enjoy. From amazing Super food blends to CBD capsules and more, they have it all!
With these awesome CBD drops, you are in control of your product.
Simply choose the amount of full spectrum CBD you would like in your drops, the flavor you prefer (they only use naturally sourced ingredients…nothing artificial ever), and your ideal organic carrier oil, and you are on your way to feeling great.
Ingredients:
Take one serving orally, once or twice daily
Directions:
Take one serving orally, once or twice daily
Test Results:
Additional information
Non Extract
| | |
| --- | --- |
| Allergen Notice | |
| Base | |
| Brand | |
| Flavor | Acai, Almond, Apricot, Banana, Blueberry, Cafe Mocha, Caramel, Cherry, Cherry Almond, Chocolate Mint, Cinnamon, Cinnamon Vanilla, Coconut, Coconut Mango, Coffee, Grape, Honey, Lime, Mango, Mixed Berry, Natural, Peach, Peppermint, Pineapple, Pomegranate, Sour Apple, Strawberry, Tangerine, Unicorn Candy, Watermelon |
| Manufacturer | |
| MG | |
| Origin | |
| Primary Cannabinoid | CBD |
| Quantity | |
| Secondary Cannabinoid | |
Extract
| | |
| --- | --- |
| Extract Type | |
| Extraction Method | CO2 |
Dimensions
There are no reviews yet.