Free Priority Shipping On Orders $75+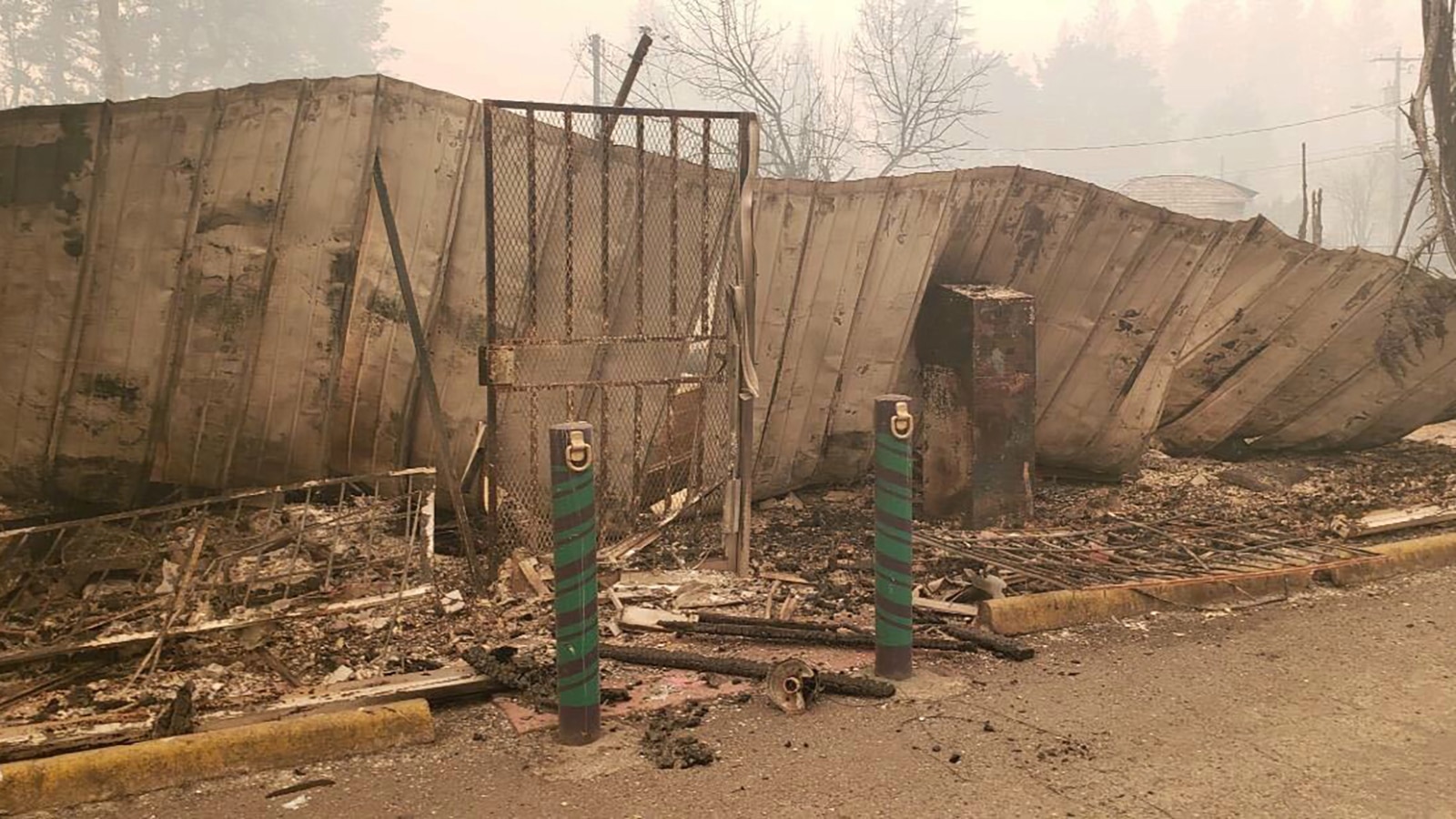 No more tears left:' How wildfires are ravaging the West Coast cannabis industry
The little town of Gates, OR is about 1.25 hours away from here on the other side of I-5. This fire season saw this little town ravaged by fires.
I used to be based in Paradise, CA, and left there in the summer of 2016. In 2018, that town burned down almost completely. The house I lived in also burnt to a crisp, and every day I am grateful for the decision to have made that move. I also pray for everyone affected by that and any fire. I cannot imagine what going through that is like.
So after seeing the lead image on this article of the the Canyon Cannabis dispensary sign with the skeleton of a building behind it, it absolutely made me terribly sad. Breathing life into stories like this through images and words is important to remember the history of places like Gates, OR.
Being in the cannabis industry, we are not afforded the protections we pay for through our taxes. Insurance doesn't cover inventory. Relief and disaster aid does not apply. And we are left to hang high and dry to try to rebuild and recoup should a disaster strike.
And living in among a forest, fire is almost a certainty at some point within a few generations.
Late last month, Sen. Ron Wyden introduced legislation that would allow the legal cannabis market here in Oregon to access the programs it helps fund.
I do hope that it gains traction and is passed. Our industry deserves the protections afforded by a government we helped build.
The burnt remains of Canyon Cannabis' sign. The Gates, Oregon, dispensary was destroyed Sept. 8 by the Beachie Creek Fire. (Thorin Thacker) By Alicia Wallace | CNN Business To an outsider's eye, Canyon Cannabis might've appeared like a small-town, rinky-dink pot shop. Housed in an unassuming building off a scenic highway, it was the lone dispensary in the 500-person city of Gates, Oregon. Inside, though, visitors were greeted with an explosion of color and sound. A vintage Pioneer sound system bathed the room in music — Jimi Hendrix, Stevie Wonder, old ska and blues — from owner Thorin Thacker's personal collection of 3,000 vinyl records he kept on site. Sometimes the soundtrack was provided by Thacker himself, a musician and Latin dance instructor, who would pick on an 1882 Fairbanks & Cole banjo or tinker away at the century-old piano placed in the lobby. Beyond the experience, the dispensary's […]